A birthday at PROTO Invention Factory is an adventure to be remembered.
Come discover, fly and time travel!
The birthday party begins with congratulations to the birthday child. Then, young attendees can snack to their hearts' content in the party room on food ordered from the café menu.
After that, it's time to enter the exhibition hall, where virtual reality fantasy worlds await them. Magical inventions will take small adventurers high into the air, deep into the belly of the Earth, and far underwater. It's a birthday party where you can fly with a hot air balloon, visit the lost city of Atlantis, race your bicycle across the city and more!
Please also check rules for organizing before booking your party!
Wednesday – Thursday 130 EUR
11:30
12:00
14:30
15:00
Friday – Sunday 190 EUR
11:30
12:00
14:30
15:00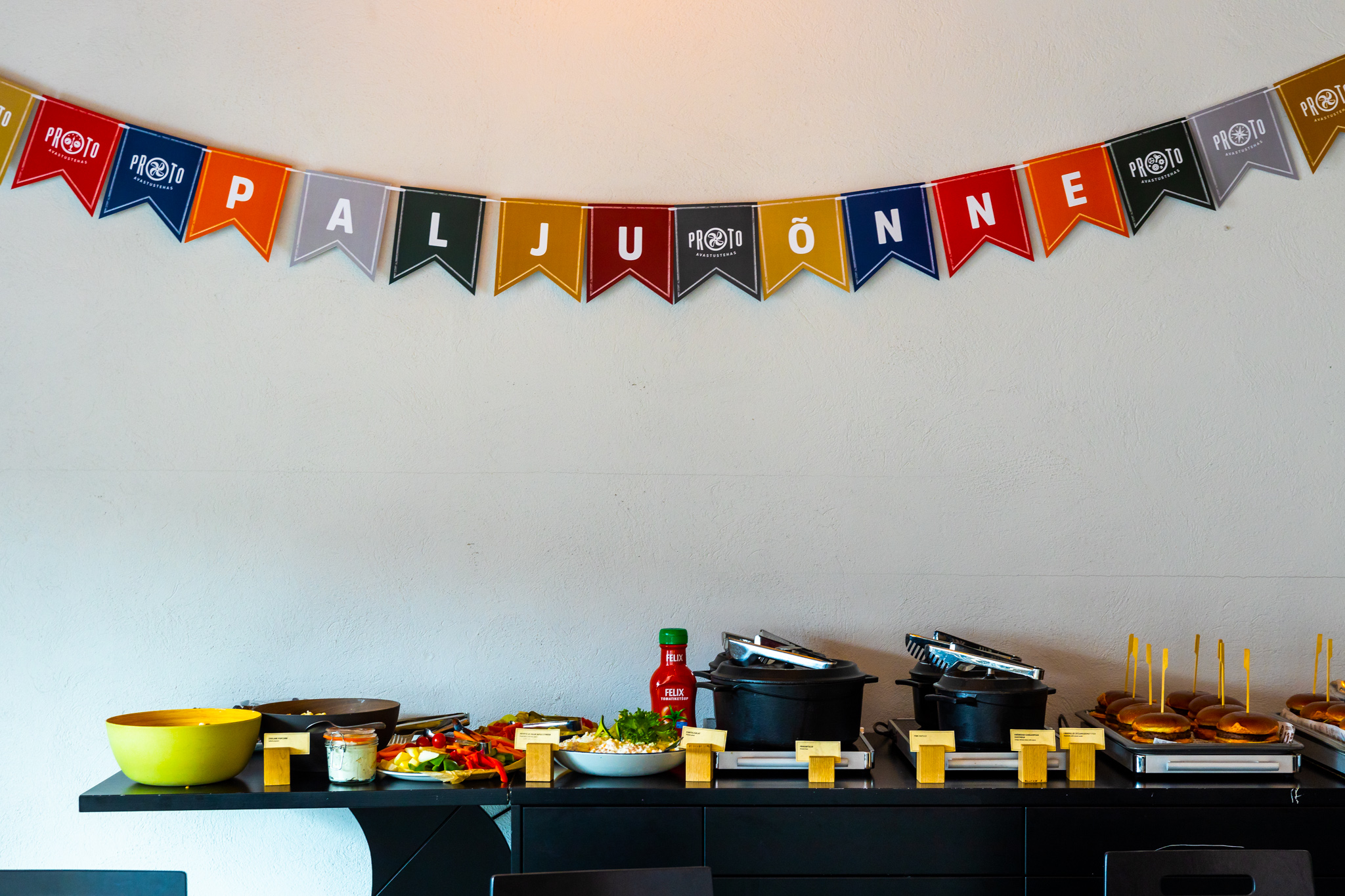 Number of participants: up to 18 people
Additional ticket: 10 EUR/person
Use of the party room for 2 hours + 15 min preparation time + 15 min clean-up time.
Access to all PROTO Invention Factory exhibits for 18 people.
After the end of the use of the birthday room, birthday guests may stay in the exhibit area.
Download a PDF party invitation with editable fields here.