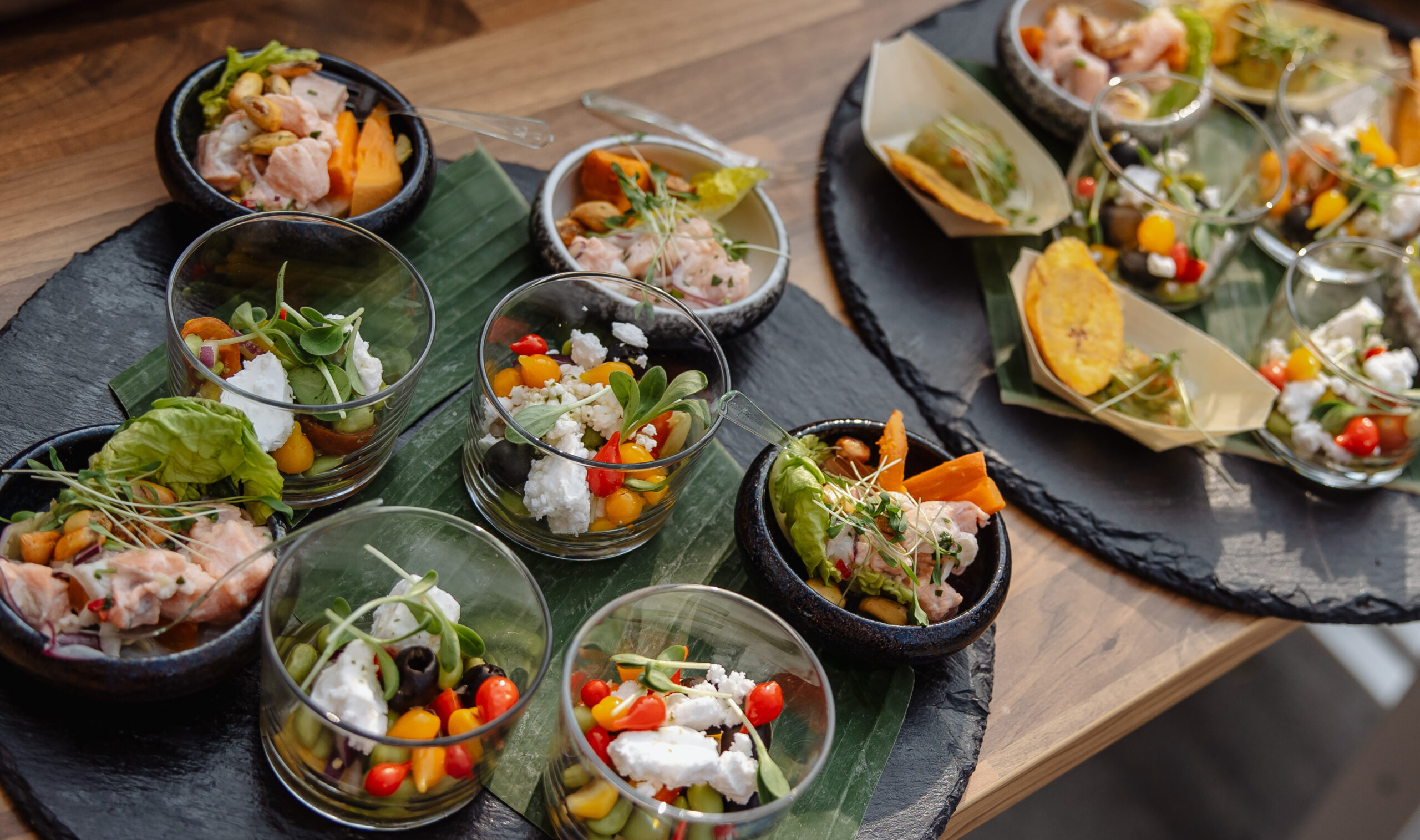 PROTO's summer terrace welcomes you to experience authentic Peruvian and South-American cuisine and masterful cocktails.
Our chef has created an extraordinary menu, which offers tasty delights from the heart of South-America – be it traditional ceviche from fresh seafood or a flavourful stuffed potato (Papa Rellena), the selection of our dishes will take you on an exotic culinary adventure.
We are open Fri 17.00-22.00 and Sat 15.00-22.00.
To reserve a table, call +372 5450 0840
Klaar Modular domes create a unique atmosphere on our terrace, providing privacy together with the charm of the outdoors. Whether it's a rainy summer evening or a romantic sunset dinner, our domes provide an intimate and shielded space.  
PROTO's summer terrace is ideal for relaxing, spending time with friends or for a romantic dinner. Come by and go on a South-American adventure that will awaken your taste buds.